Click the logos on the left to log in and explore!
---
Borrow and read the latest and most popular eBooks and eAudiobooks on your devices and computer, for free with your library card. Have a book you want to read or listen to, but don't see it in the CloudLibrary catalog? Request it from your librarians here!

Accessible from: Android, iOS, Mac, Windows PC, Kindle Fire, or Nook

---
Instantly borrow free digital movies, music, graphic novels, eBooks, and more, 24/7, with your library card. You can currently borrow up to 7 items per month!

Access online with your PC or Mac, or download the app for: Android, iOS, Kindle Fire
---
Animated, talking picture books that teach kids the joy of reading in a format they'll love! TumbleBooks are created by taking existing picture books, adding animation, sound, music and narration to produce an electronic picture book which you can read, or have read to you! TumbleBooks also includes National Geographic videos and games.

Access online with your PC or Mac, or download the app for: Android or iOS
---
Animated books to spark a a love of numbers! TumbleMath is the most comprehensive collection of math picture books you will find anywhere, all in the amazing TumbleBook format, complete with animation and narration. The books are accompanied by supplementary materials such as lesson plans and quizzes for use at home or in the classroom.
---
Online e-audiobook collection through TumbleBooks for all ages with unlimited access to every book you see! There's no needs to download, put holds on these books, or wait for them to become available - they're always available to stream for free in your internet browser, 24/7. Just click on a book title to listen!
---
Stream educational and engaging videos for children of all ages! Kanopy Kids videos encourage social and emotional development, promote respect for community diversity, and inspire creativity with videos that will spark your child's imagination. There are no holds and users can stream up to 5 movies / month!

Access Kanopy with a Chromecast, Apple TV, Roku, PC, Mac, Andriod, iPhone or iPad
---

eBooks for kids, including kid-appropriate comics, picture books, and beginning readers are now available for free through Enki Library. All you need is your library card!
---
Borrow picture books, beginning readers, nonfiction, classics, Hi-Low titles for emergent middle grade readers and more in eBook form from Abdo Digital. Search the Beginner, Elementary, or Middle School grade groupings to find titles that are just right for your young readers. For more age-appropriate nonfiction content, check out the Booklinks Nonfiction Network and sort by grade group, or search the Abdo Core Library Connection collection for books aligned to current Core standards.
---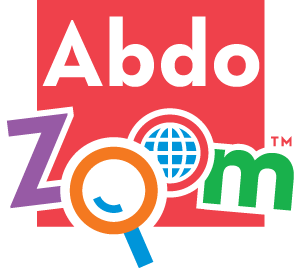 Abdo Zoom: Online Research for Beginning Readers
A kid-friendly research database just for our youngest readers! Featuring age-appropriate articles for students in Kindergarten through 2nd grade, Abdo Zoom features a database of animals in both English and Spanish, biography profiles, and STEAM concepts for early learners as well as interactive games to test student comprehension.
---
Audible Stories from Amazon
---
Read digital editions of your favorite children's magazines! Find current and past issues of your favorite magazines to read on your computer or download to your mobile device. You can even subscribe to magazines to be notified when a new issue is released!

App available on Android, iOS, and Kindle Fire. You must create an account on the RB Digital website before using the app.
---
Search through books, articles, dictionaries and more. Great for biographies, state reports and research projects.
---
Find your next great book with NoveList K-8 Plus!
Check out this comprehensive book guide specifically for younger readers. It helps kids find books that are just right for their reading level and interests!
---
Make a free account on Beanstack so your kiddos can join in all of our special reading programs. Log books, minutes of reading, and special activities to earn prizes and chances to win grand prize raffles. We have several reading programs throughout the year, so there's lots of chances to win!

For logging on the go, get the Beanstack Tracker app, available on Android & iOS.