Who can write reviews?
Any teen ages 13+ can apply to write reviews for the HB Teens Book Blog.
We are currently capping our teen book review volunteers at 30 dedicated teens willing to help write periodic reviews for our blog.

Applications for volunteer teen review staff are: OPEN!
---
How do I apply?
Fill out an online volunteer application and email it to Christany, the Teen Librarian. Make sure to note on your application that you want to write book reviews!

There is no training required for this volunteer opportunity.



If you have already submitted a volunteer application, no need to turn it in twice! Let me know you are already registered as a volunteer so I can verify you're in our volunteer system.
---
What can I review?
Please note that we only accept reviews of books we currently have at the Huntington Beach Public Library, or Advance Reader Copies provided to reviewers by the Library. Books you can access through our digital collection also count! To view the library's newest YA releases, check out our digital browsing shelves, updated monthly.

Before writing a review, please check to see if the Library owns the book by visiting our online book catalog and searching for your book's title or author. Any eBooks or other online materials you can access through CloudLibrary or Hoopla Digital will also count!

If there's a book you really want to recommend, but the library doesn't have it yet, consider recommending it to your Teen Librarian for purchase. Once we have the book in our library system, you are welcome to review it.
---
Why can I only review books published within the last 5 years?
Because one of our main goals for this blog is to introduce readers to newly published YA titles that they may not have discovered yet! There are so many excellent new books published every year, and we'd like to highlight those titles instead of expounding on the classics or older titles that many of us already know and love.
---
Can I review something that was already reviewed on the blog?
Yes - as long as the book hasn't already been reviewed 3 times by other bloggers! While we value getting different opinions on a title, we'd also like to keep our content fresh and interesting for our readers by highlighting a bunch of different books instead of the same book multiple times.
---
How do you decide who gets to review new books?
Reviews are accepted on a first-in, first-published basis, and are also checked for content and quality before posting. When multiple reviews come in for a newly published book, Christany will consider the first received reviews first, but will also be assessing for reviews that are well-written or present a different viewpoint than previously published or submitted reviews in order to provide a broader scope of different opinions on the book's merits.
---
How do I get community service hours for reviews?
You will earn one hour of community service for each review you write, as long as it meets our requirements.
If it doesn't for whatever reason, Christany will send it back to you so have a chance to make some changes and resubmit.
---
How do I write and submit a review?
Email your completed reviews to Christany at christany.edwards@surfcity-hb.org
Type up your review into Word or Google Docs, do a spell-check and grammar check, then copy & paste it into the body of your email. This makes it easier to transfer your text onto our blog; please don't send your review as an attachment!
---
What format should reviews be in?
Your first name & first letter of your last name (i.e. Sarah G.)

Your grade

Title of the book

Book's author

Year the book was published

Number of pages in the book

In what format was the book read? (i.e. print book, e-book, audiobook)

Your emoji rating for the book based on this scale:

= didn't like it AT ALL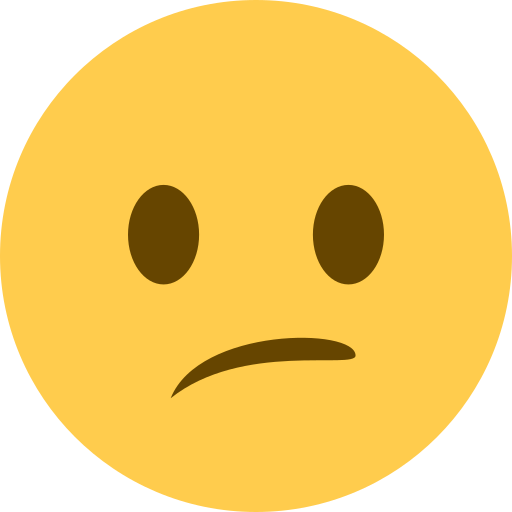 = it was just okay


= it was pretty good


= it was really great!


= AMAZING, I LOVED IT!
The content of your actual review should be:
between 200 and 500 words long

free of spelling and grammar errors

written in YOUR OWN WORDS. We want to know what YOU think, so please don't borrow from someone else's review or have someone else write it for you!
AVOID SPOILERS! We're aiming to get someone interested in reading the book without giving away the ending or the awesome plot twist!

Try to find something positive to say about a book, even if you totally hated it. Remember that everyone has different tastes, so just because the book wasn't your cup of tea doesn't mean that someone else reading your review wouldn't love it! It's perfectly fine not to like a book, but always explain why you didn't like it and find one thing to highlight that the book did well.
The basic outline of a review should look like this:
1st Paragraph: a few sentences telling us what the book is about. Be sure to mention if this book is part of a series!
2nd Paragraph: What did you think about the book? What did you like about it? What did you dislike? Who were your favorite characters? How did the book make you feel? Did anything about the book surprise you? You don't have to answer all of these questions: they're just things to consider when you're thinking about what to say.
3rd Paragraph: Would you recommend this book? Why or why not? Who do you think would enjoy this book? Does it remind you of any other books?
---
What happens after I submit a review?
Christany will email you within a few days to let you know if you review has been approved. If your review has not been approved, she will send it back to you with some suggestions. Once changes have been made, you may resubmit your review.
When a review is approved, it will be added to the book blog as a new post. An email will be sent out periodically to our blog subscribers to let them know we have new reviews!
Your community service hours will be logged by Christany. If you want to know how many hours you have logged, or you need a printout, email report, or letter to verify how many hours you have, you can email Christany at any time to ask!