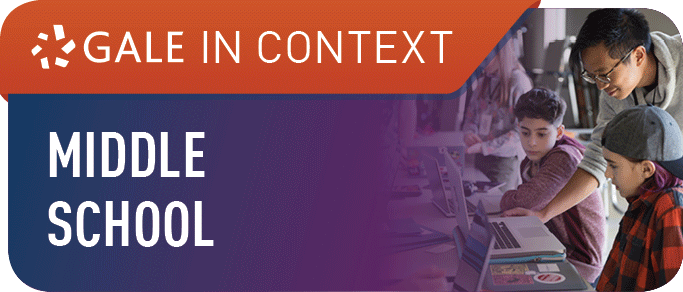 Gale In Context: Middle School combines reference content with age-appropriate videos, newspapers, magazines, primary sources, and more for students in middle grades.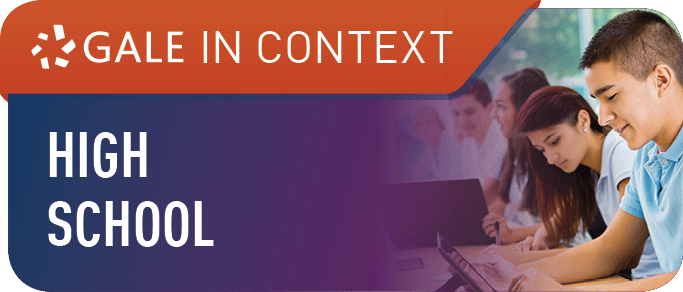 Gale In Context: High School provides grades 9-12 with content aligned to national and state curriculum standards to help with papers, projects, and presentations, while empowering student development of critical thinking and information literacy skills.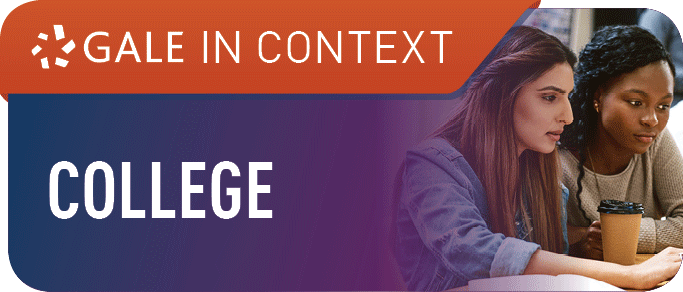 Gale In Context: College offers interdisciplinary content for undergraduate students that reinforces skill development in problem-solving, communication, collaboration, creativity, and innovation.
Presents information on authors and literature, including biographies, book reviews, book overviews, literary criticism, primary sources, and literary works.
Selected reference and encyclopedias are available including: Novels for Students, Encyclopedia of Medicine, Encyclopedia of World Biography,Encyclopedia of Film, Encyclopedia of Religion and more! To access the Gale Online ebooks use your library card number for the password.
Search newspapers, such as the Orange County Register, magazines, and journal articles. Great for school and personal research. See a list of publications and newspapers.




Explore easy-to-understand encyclopedia articles, as well as links to related websites and magazine articles. An atlas is also included. Entries incorporate sounds, pictures, videos, and animations to make the information come alive. This resource is great for students of all ages.